I've been using the same purse for a few winters now. Sadly, it's showing its age and wear (I'm hard on purses), so I decided to get a new one. I'm not a person who collects purses. I use one for summer, and one for winter, and make each of them last until they practically fall apart, so I don't have a spare. Now it's time for my every-few-years winter purse purchase. I decided that I wanted a messenger-bag style purse, so I could carry a drawing notebook with me all the time. That way, during free periods while subbing, I could use my time to draw.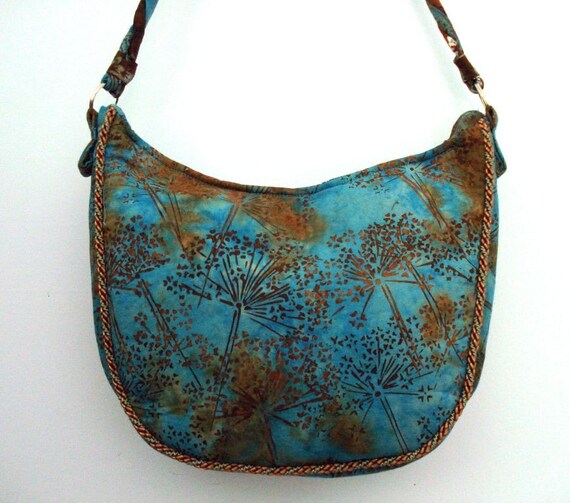 My summer purse.
I love Etsy. So many artisans and crafters, artists and vendors! I got a wonderful summer purse from
UniquelyNancy
a couple years ago, and used it until the strap wore out. I think I might make a new strap for it and use it again this summer. I love batik fabric, so I looked for a bag using that kind of material. It also had to have a long, adjustable strap. This time I found exactly what I wanted from Lisa at
ItsSewDarnCute
.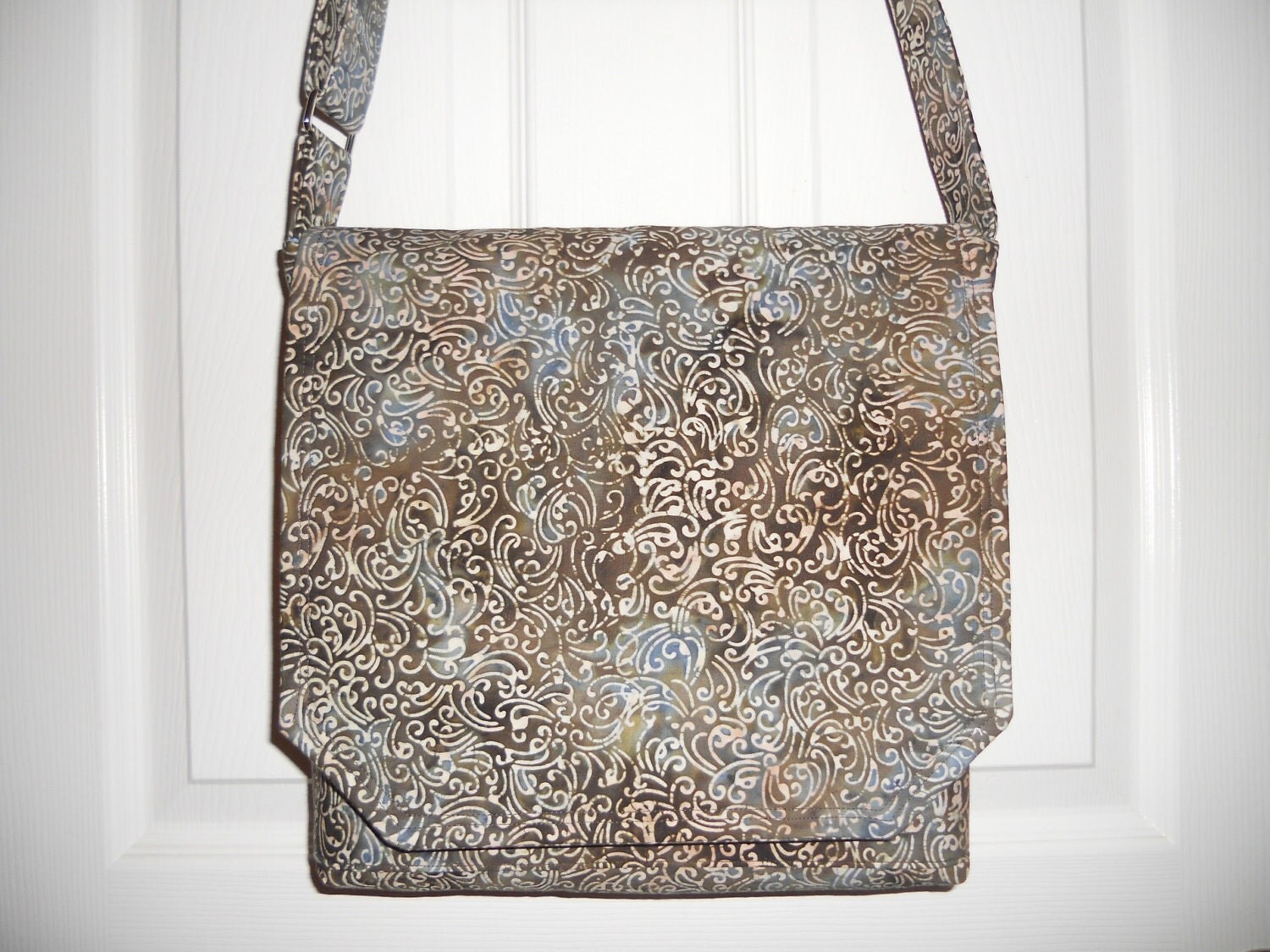 My new winter purse.
I've had wonderful experiences buying from various sellers on Etsy. I love supporting other self-employed artists. Even though I'm buying online from all over the U. S., it's still "buying local." It's an easy way I can help small businesses, and get exactly what I'm looking for in a special purchase. I hope that people who purchase my art and crafts feel the same way.