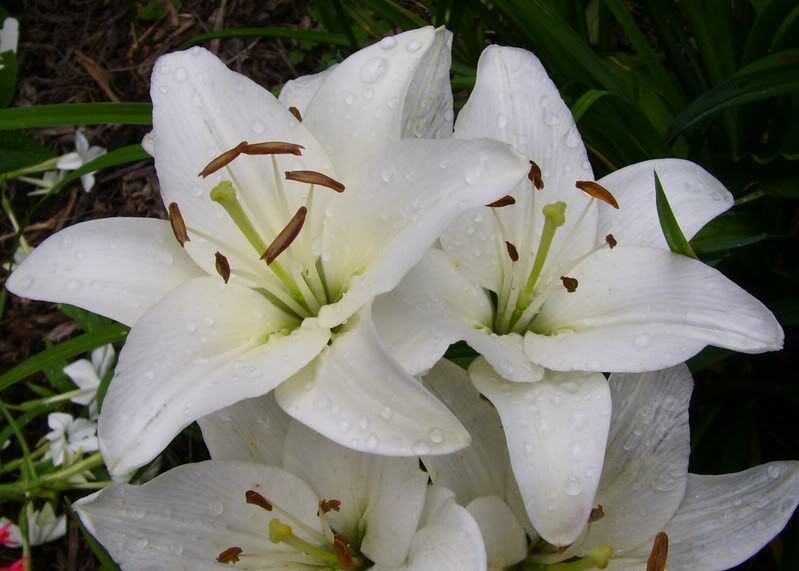 I'd rather see flowers white as snow right now. . . .
I know the East Coast took a pounding last night, with many places getting over 2 feet of snow. We topped out around 10-12" locally, with lots of drifting. The Princess went off to her 4H activity this morning, her first sleep-away "camp" experience. Her best friend is on the trip with her; I'm sure they'll have a great time. Safety Guy and Tech Guy were both feeling bleh and dragged out this morning, so they decided to pass on the outdoors Scouts activities today. Fighting a cold and standing outside in a single-digit wind chill in a foot or more of snow just didn't seem like a good idea for either of them.
Echinacea 'White Swan' - such a pretty, simple flower.
It was a long, long week at school - busy and productive, but still with its own stresses. It looks like the teacher I'm subbing for will be out at least for a few more weeks, quite possibly more, so I'm just taking it a week at a time while still planning as if I'll be here longer. I know the kids miss their "real" teacher, but we're getting along okay and having some fun along the way, so I can't really ask for more than that.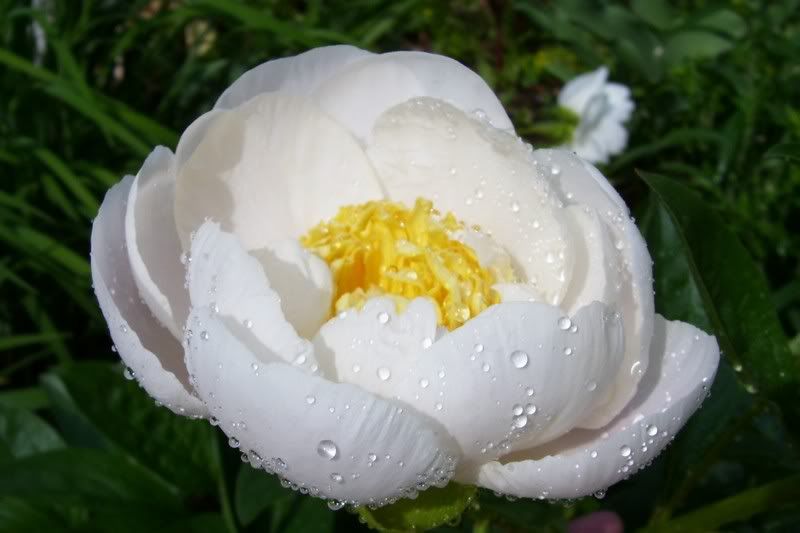 A white peony - unfortunately, I can't remember its name.
My art is at a complete standstill, and I've been thinking about putting my Etsy shop on vacation for a couple weeks so I don't have to think about it. Right now it's just one more thing I can't get ahead on, and I don't have the time to put into it. I have been enjoying looking at stuff on Etsy, just feeding my aesthetic eye so to speak - mostly jewelry right now.
Turquoise, peridot, silver, rough diamonds, baroque pearls, handmade and including recycled metal
, just lovely things I can imagine wearing. That's why it's called a "wish list," right?
Lilac 'Krasavitsa Moskvy' ("Beauty of Moscow").
The Princess has a birthday coming up fairly soon, and she has asked for a European-style charm bracelet like the one Tech Guy gave me for Christmas, so I've gotten her a bracelet and a handful of charms. Now that she's out for the day, I think I'll put that together. Thankfully, she doesn't read my blog, but I'm still pretty sure she knows I've been working on a bracelet for her since I asked her about charms a couple weeks ago and we spent some time picking out our favorites from several shops, "just for fun." She's also asked for a real jewelry box. No doubt about it, she's growing up.